ASID New England and Kravet, Inc. Announce Student Textile Challenge Winner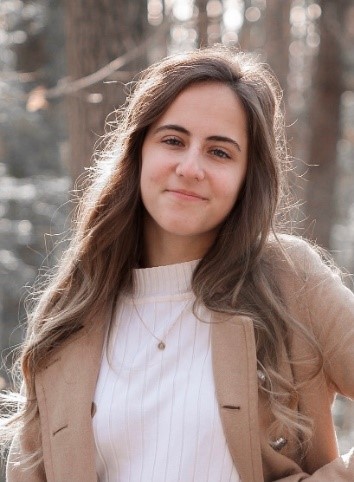 ASID New England and Kravet, Inc. are pleased to announce the winner of the 2021 Student Textile Challenge: Daniela Tishchenko.
Daniela is a full-time interior design student at UMass Dartmouth. She is excited to specialize in hospitality and retail design. In her free time, she loves to work with her hands in art projects with fiber, paint, and a variety of other crafts.
For this year's challenge, 10 historic textiles were chosen from the iconic Kravet Archive. Students were challenged to select a textile, redesign it to represent their unique style, and produce a rendering of their favorite colorway in an interior setting.
Daniela's submission, "Stippled Birds", shown below, was a redesign of the classic textile, Japanese Indigo Batik.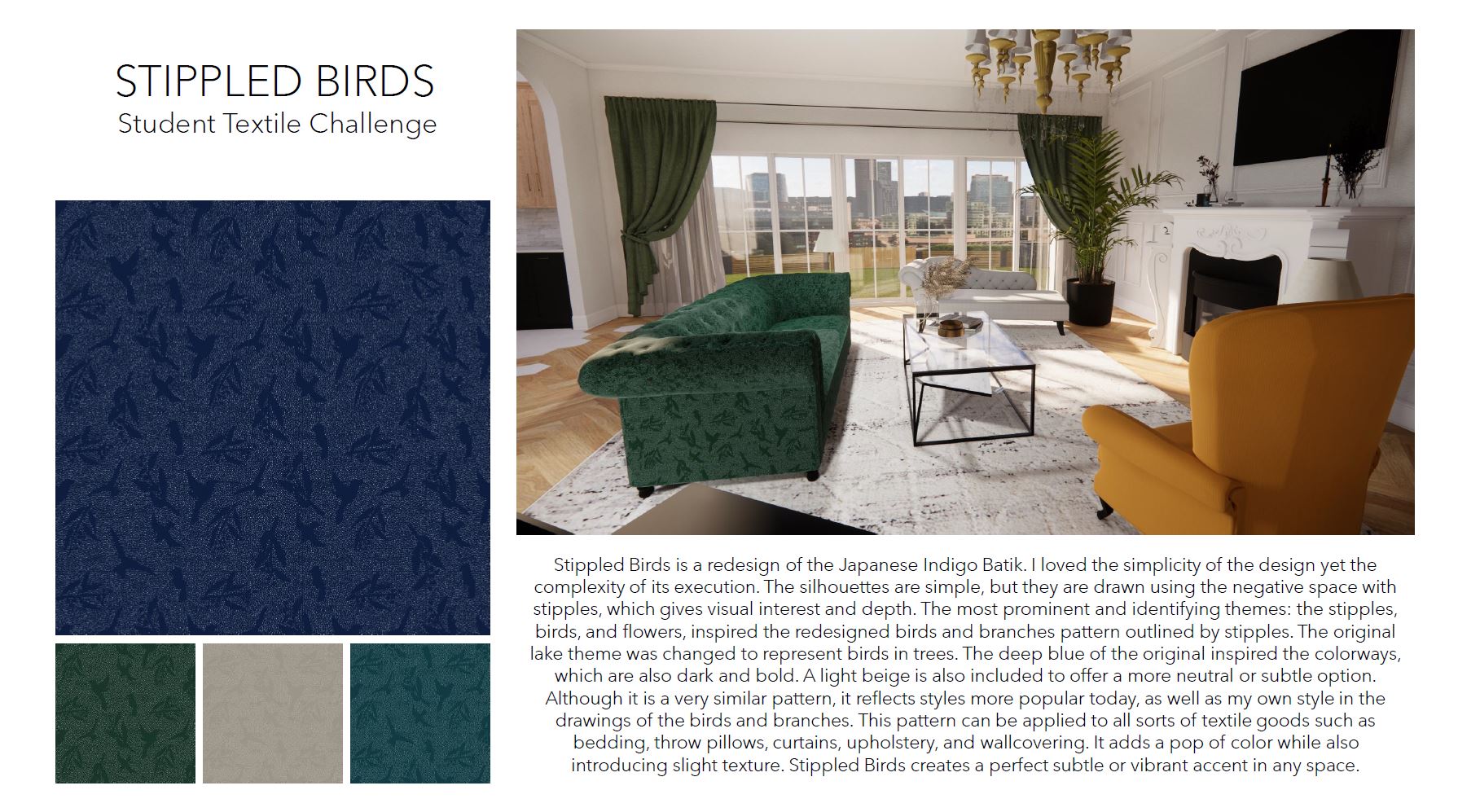 This year's submissions were reviewed by a panel of judges including Jenna Talbott, Editor in Chief, New England Home Magazine, Isobel Mills, Textile Designer, and Eric Haydel, Principal and Creative Director, Eric Haydel Design and M-Geough.
ASID New England looks forward to providing future opportunities for our student members to showcase their design skills.
ASID is the professional association for interior designers. It advances the interior design profession and communicates the impact of design on the human experience. ASID New England is the professional association for more than 500 interior designers, students, and industry partners from throughout the region. Learn more.
Established in 1918, Kravet Inc. is the industry leader in to the trade home furnishings industry. This fifth-generation family business distributes fabrics, furniture, wallcoverings, trimmings, carpets and accessories. Learn more.