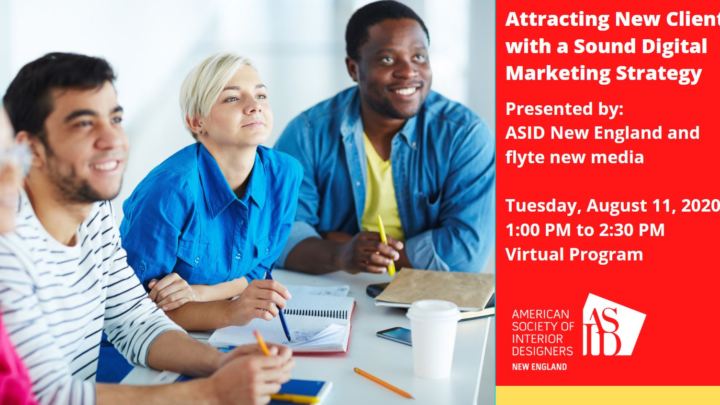 Attracting New Clients with a Sound Digital Marketing Strategy
Description
About the Program
How do you attract new business during a pandemic? Learn what you can do right now to attract new business, and how to position yourself for business success as we settle into the new normal.
Join marketing experts from flyte new media as they discuss best practices for marketing your interior design business in today's changing market. This program will cover hot topics such as search engine optimization (SEO), social media, and general digital marketing practices that you can implement right away.
You'll have the opportunity to ask the experts your marketing questions during the program, so come to the session with your digital marketing questions, website goals, and we'll address them together.
The panel will be moderated by April Elaine Powell, Allied ASID, AP LEED ID + C, Founder & Creative Director, SB ID Collective, and Co-Director of Communications, ASID New England.
Panelists
Liz Bell, Director of Marketing
flyte new media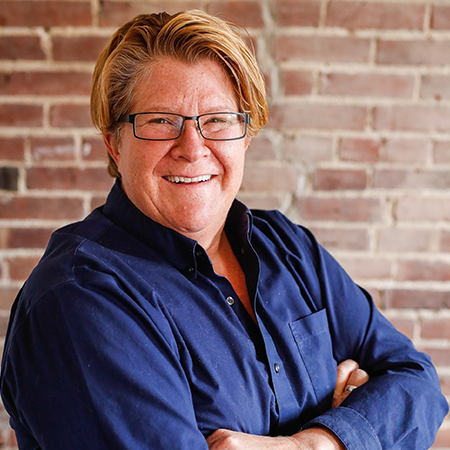 Whether it be starting her marketing consultancy or working as a bike messenger in the streets of San Francisco, Liz Bell is fearless. With dry wit and empathy, Liz has charted a career that began in the non-profit world speaking at college campuses about risk management and career planning. After a move to the West Coast as a bike messenger, and seriously reconsidering her life expectancy, she lit up the international credit card manufacturing industry with innovative marketing solutions and cut her management skills with several ad agencies in San Francisco & Silicon Valley. She became a fan of SEO and digital marketing in 2005, helping to drive traffic and developing content for the then, new frontier, Google. Now, 25 years into a storied career, Liz co-founded Archerdog Creative to "democratize marketing opportunities" for companies of every size. She moved over to flyte new media in December of 2018. Liz works with her team on Social Media development, Google Ads, Email Marketing and Online Presence.
Rich Brooks, President
flyte new media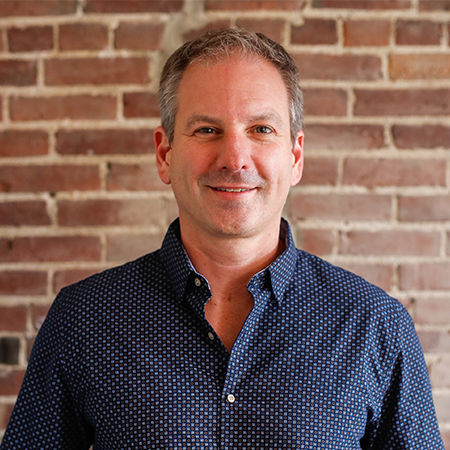 Rich Brooks, the founder and president of flyte new media, is a nationally recognized speaker and expert on digital marketing and entrepreneurship. He presents a range of topics in the digital realm such as search engine optimization, social media marketing, email strategies, and building websites that sell. He founded The Agents of Change, an annual conference and weekly podcast about digital marketing. He co-founded Fast Forward Maine, a resource for growing Maine businesses that includes a weekly business podcast, in-person workshops, webinars, and a Virtual Summit.
John Paglio, Digital Marketing Specialist
flyte new media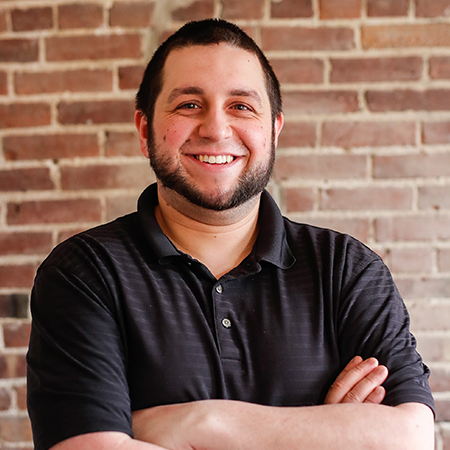 John Pagilo is Google Analytics and Google Ads certified. John's true passion lies, SEO, Local SEO, and paid search. John has presented several workshops including The Agents of Change Conference in Portland, ME. John excels at helping companies review their online presence, providing long term searchability tactics, and analyzing site structure to help increase the level of traffic to their websites.
Digital Marketing Survey
Calling all members - we want to hear from you! How are you marketing your interior design business? Take this 7-question survey. Your responses will help guide upcoming chapter programming, including our August 11th virtual program: Attracting New Clients with a Sound Digital Marketing Strategy. Thank you for sharing your insights!