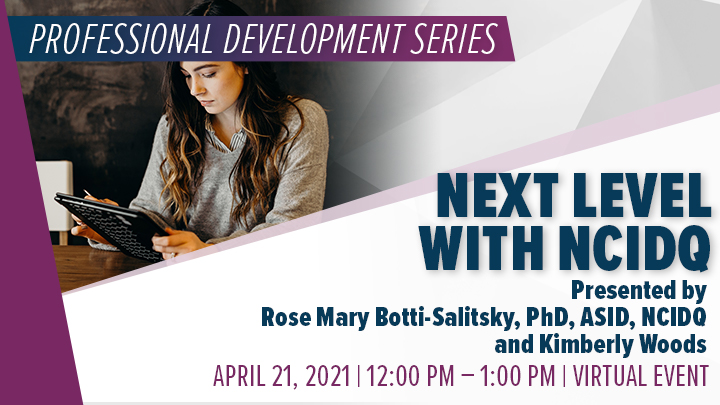 Professional Development Program: Next Level with NCIDQ
Description
Join us for our April professional development program on how to take your interior design career to the next level with NCIDQ. Our speakers will cover general information about the exam, what's needed to apply, costs, important dates, and more. Whether you are a soon-to-be graduate or an interior designer looking to advance your career, if you're considering the NCIDQ certification, you won't want to miss this session!
Click the button at the bottom of this page to register for the event. You'll receive details via email on how to join the live program via Zoom in advance of the program.
Presented By: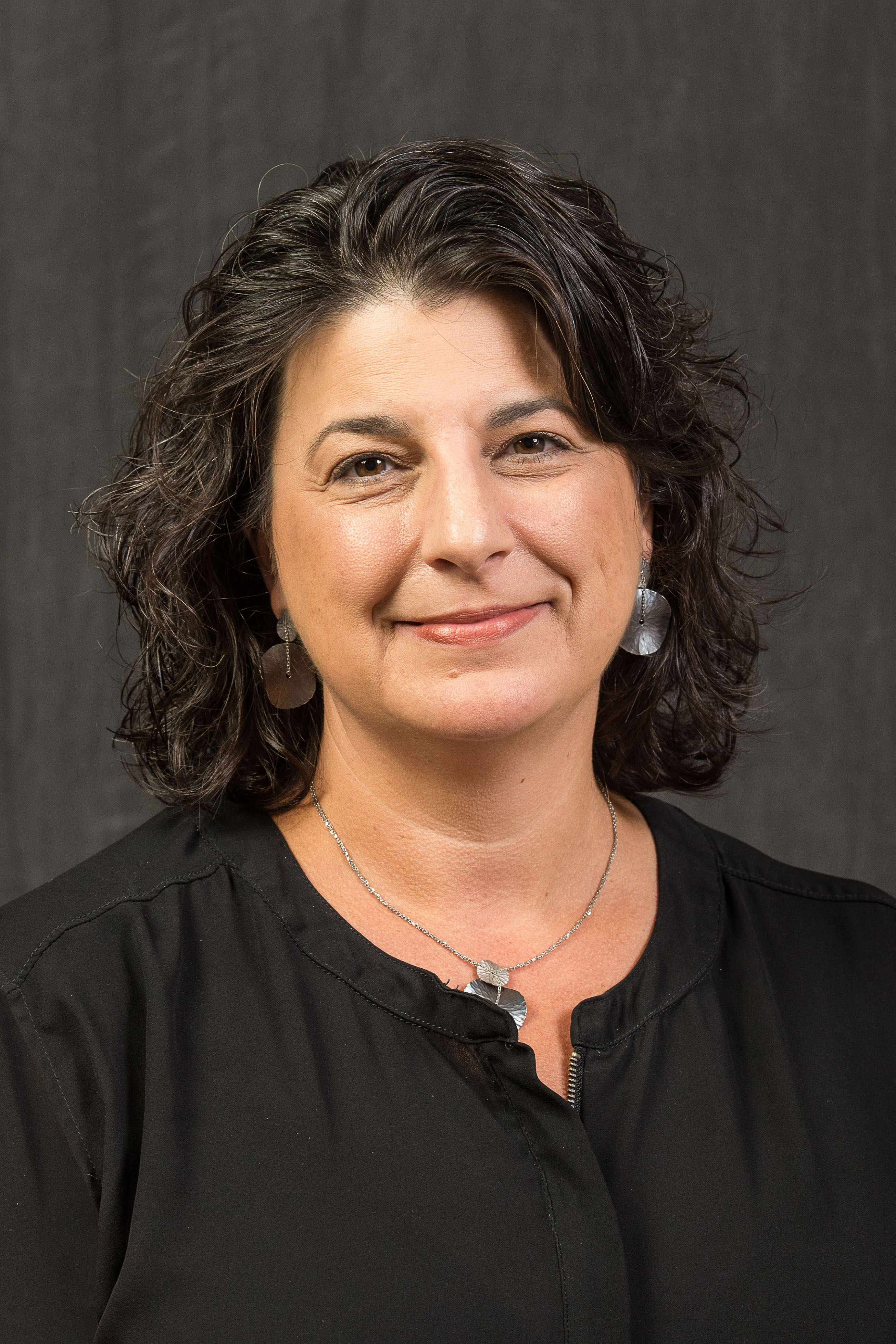 Rose Mary Botti-Salitsky, PhD, FASID, IIDA, NCIDQ
Interior Architecture and Design Program Coordinator and Faculty, UMass Dartmouth
Dr. Botti-Salitsky has worked in the interior design field for over 30 years as an academic, design professional, advocate and author. She is an Associate Professor and the Interior Architecture + Design Program Coordinator at the University of Massachusetts Dartmouth, the only CIDA and NASAD accredited public interior design education program in New England. She was at the forefront of the effort to recognize interior design as a profession in Massachusetts and across the country, advocating that interior designers should be registered alongside their architectural and engineering brethren. Dr. Botti-Salitsky served as the president of the Massachusetts Interior Design Coalition (MIDC) from 2005-2010, its Director of Legislative Affairs from 2011-2015, and currently the Director of Legislative Affairs ASID NE. In 2018, she was one of eight subject matter experts representing the U.S. and Canada that updated the definition of Interior Design for CIDQ. She is the author of Programming & Research: Skills and Techniques for Interior Design. Rose Mary has spent her career expanding opportunities to underrepresented individuals by promoting an affordable and accessible education that will contribute to expanding diversity in the design profession.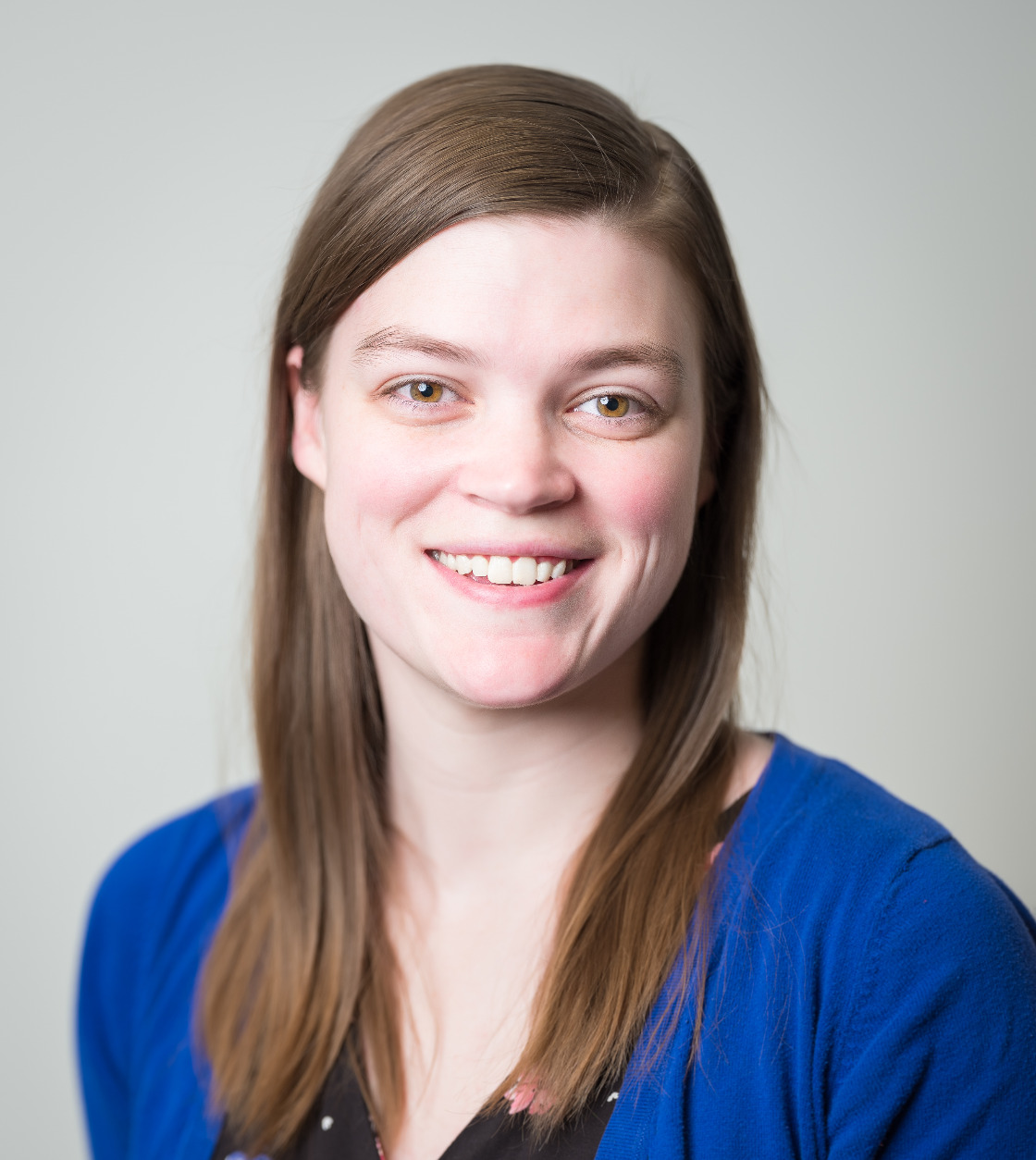 Kimberly Woods
Director of Engagement
Council for Interior Design Qualification (CIDQ)
After previously serving as Data and Program Manager at CIDQ, Kimberly has rejoined the organization in a new role as Director of Engagement. In this position, she will work on outreach and engagement with a number of stakeholders, including students, educators, member boards, and association chapters, among others. In addition, Kimberly will resume support of the volunteer Ambassadors program, as well as providing support for CIDQ's Board of Directors, CEO, and other office staff. Prior to CIDQ, Kimberly worked for an energy consulting company in Ohio. Kimberly received her Master of Arts in Teaching from Loyola University Maryland, and a Bachelor of Arts in Political Science and Global Studies from the University of Toledo. In Alexandria, Kimberly enjoyed volunteering with the local community as a reading tutor for a fourth grader and mentor for a seventh grader. Having recently relocated to Ohio, she is excited to spend more time with her family.
Panelists
The program will also feature several panelists, who will share their recent experience taking the exam, discuss why it's important, and answer questions from participants.
Sarah Narburgh
Kseniia Bimbashi
Jennifer Ferreira