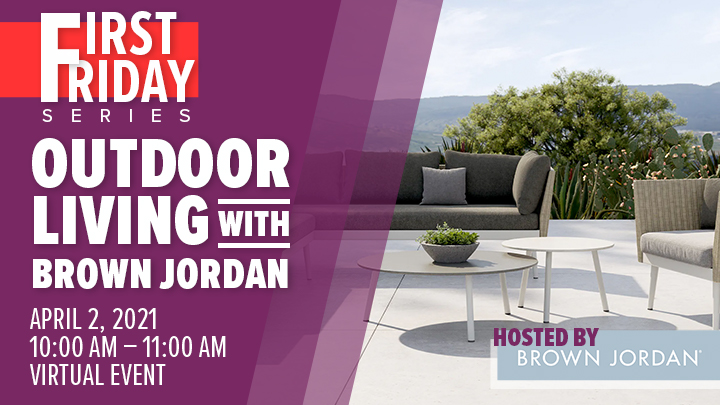 First Friday: Outdoor Living with Brown Jordan
Description
ASID New England's "First Friday" programs feature live virtual tours of showrooms, products, and resources newly available or coming soon for use in your designs from the Boston Design Center and beyond. Our May "First Friday" will be hosted by: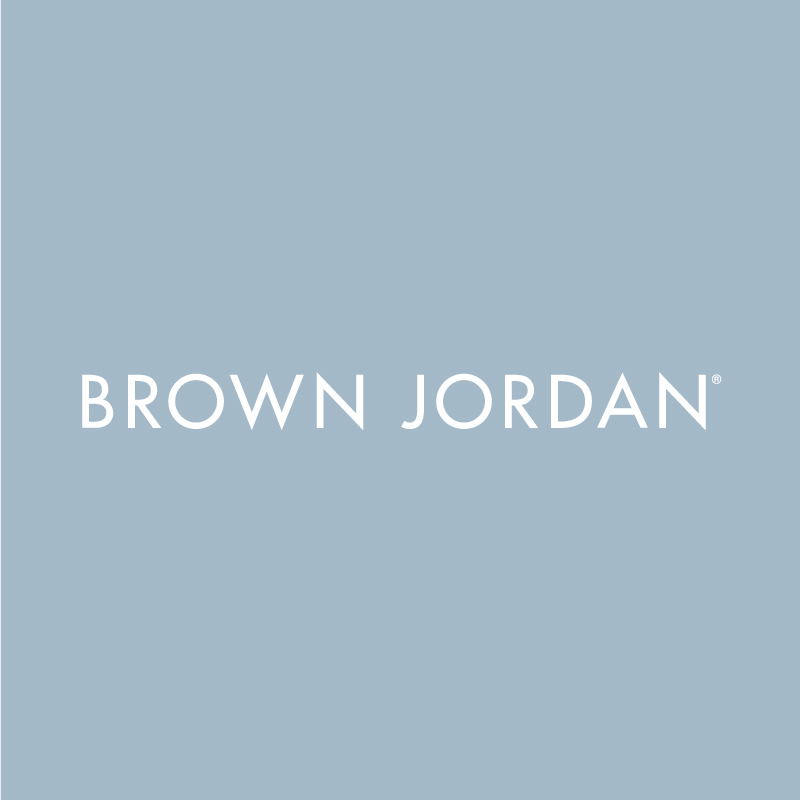 Click the button at the bottom of this page to register for the event. You'll receive details via email on how to join the live program in advance of the program.
---
About Brown Jordan
Brown Jordan's origin story coincides with birth of the American Dream - the birth of the life well lived. It was 1945, the boys were coming back home, America was sprawling and expanding, and for the first time in our history, there was a thing called leisure time. As a culture, we began to understand the life-affirming power and profound joy of creating a beautiful outdoor space to be with the people you loved most.
Cocktails and canapés under a brilliant blaze of sun or a big bowl of stars became the things to do – the place to be, became the place you already are. And Brown Jordan furniture made sure that place was effortlessly beautiful and impeccably designed – that the life you were living was indeed a very good life. That is the world we come from. And that is the world we carry with us wherever in the world we go.
At the core of our design philosophy is a very simple question – does it work? By that we mean does it work aesthetically? Does it work functionally? Does it work over the long haul? Does it work to make moments better? Does it work to enable people to gather, connect, communicate, share, be, come together and experience the very best that life has to offer? If it doesn't, it is not worthy to carry the Brown Jordan name. READ MORE.