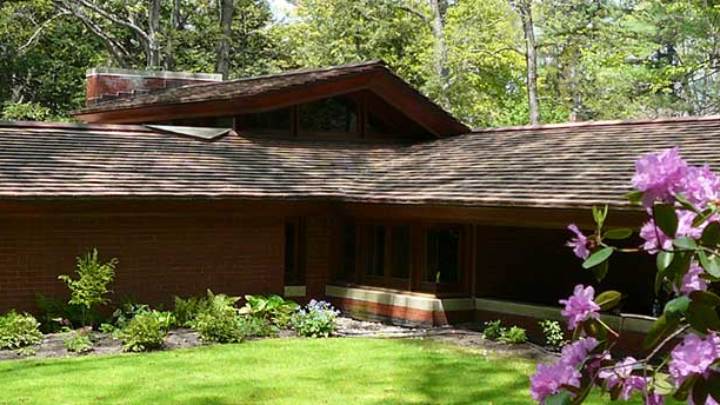 Currier Museum Visit & Zimmerman House Tour
Description
Join your ASID New England colleagues and friends for a visit to the Currier Museum of Art in Manchester, NH, and an exclusive tour of the Isadore J. and Lucille Zimmerman House. The house, built in 1950, was designed by one of the world's greatest modern architects, Frank Lloyd Wright (1867-1959). Wright designed the house, the interiors, all the furniture, the gardens and even the mailbox. In 1979 the building was listed in the National Register of Historic Places. Dr. and Mrs. Zimmerman left the property to the Currier in 1988. In 1990, the house and grounds were opened so that visitors could enjoy glimpses of a private world from the 1950s and 1960s, including the Zimmermans' personal collection of modern art, pottery and sculpture. The Zimmerman House is a work of art. The only Wright home open to the public in New England, it is also one of only a few Wright buildings owned and operated by an art museum.
Click on the Register button below to purchase tickets. Registrations must be receied in advance via EventBrite by May 9, 2017.
Agenda
1:45 to 2:00 PM
Orientation to the Museum & Zimmerman House
2:00 PM - 3:30 PM
Zimmerman House Tour - Group 1
Museum Self Guided Tour, including special exhibitions - Group 2
3:30 PM - 5:00 PM
Zimmerman House Tour - Group 2
Museum Self Guided Tour, including special exhibitions - Group 1
5:00 PM
Program Adjournment
Parking & Local Transportation
Free parking is available in the museum lot.
Transportation to and from the Zimmerman House is provided by the Currier van. All tours depart from the museum lobby. Plan to arrive at the museum at 1:45 p.m.