Chapter Sponsorship
Thank You to Our 2018 Chapter Sponsors!

Friend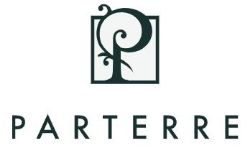 Friend
The New England Chapter of ASID is excited to announce the fourth year of its annual chapter sponsorship program. This program has opened the door for some exciting new relationships and programs within our organization. This continued initiative will allow us to respond to the growing changes and embrace the opportunity within our design community. Your annual sponsorship will be a one-time pledge for the calendar year and will increase your recognition within the New England Chapter's five state region, open opportunities for interaction with the public for you and your company, as well as networking with over 750+ designers, Industry Partners, and student Members.
The New England chapter Sponsorship Program is an essential tool in providing its' membership with enriched and affordable programs, events, and resources. In exchange for your financial support of a sponsorship, our chapter offers sponsors exposure and networking opportunities with our members. The package breakdown below enumerates the various benefits at each level of sponsorship. We hope you will find value in promoting your business while helping ASID New England continue to advance the profession of interior design in our community
National Sponsorship
Sponsorship opportunities are available on both the local and national level, and offer the ability to increase visibility through additional marketing, branding, special access, or deeper engagement with an audience. As a member of a Chapter, Industry Partners have the opportunity to be involved in their local design community – to network and connect with other members, participate in leadership, or elevate visibility as a chapter sponsor.
To augment local chapter efforts, we also offer sponsorship opportunities that align with ASID national platforms, programs and initiatives, providing you additional access to the ASID network through a variety of channels depending on your preferred exposure.