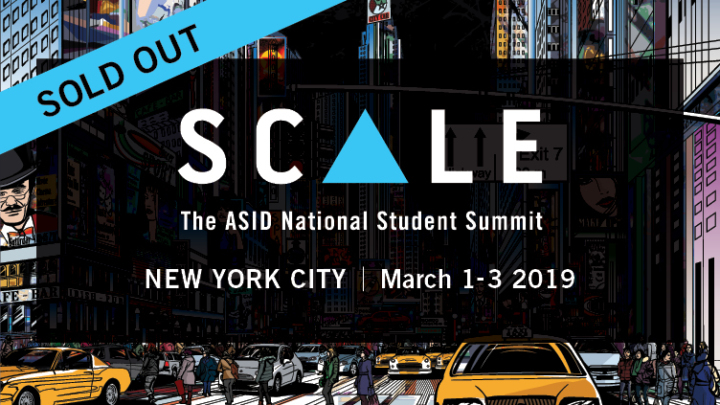 SCALE: The ASID National Student Summit
Description
SCALE: The ASID National Student Summit is THE must attend event of the year for interior design students. Catapult your career into high gear and get a leg up on the competition through networking and interactive experiences with design industry leaders and luminaries.
Held at the Grand Hyatt New York, SCALE will prepare students to take on their first professional roles, while educators will explore relevant topics and resources to augment their curricula. Students studying built environment professions such as architecture, landscape architecture, and urban planning will also benefit from the SCALE experience.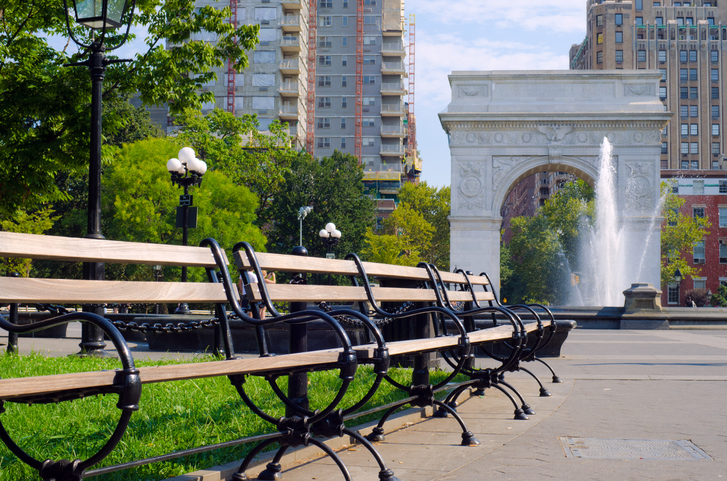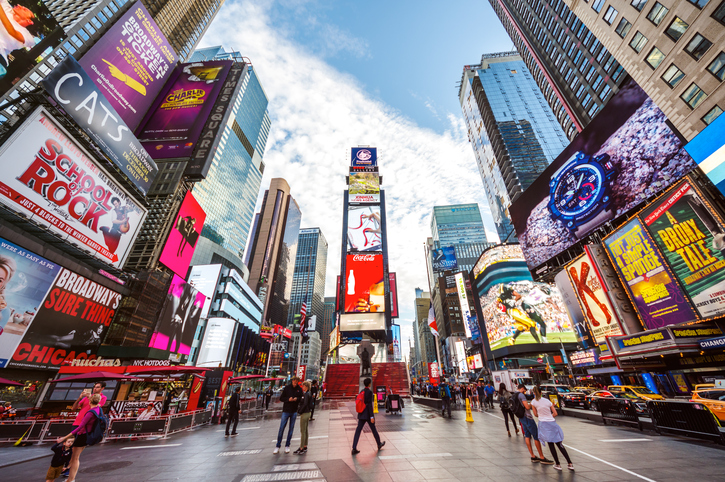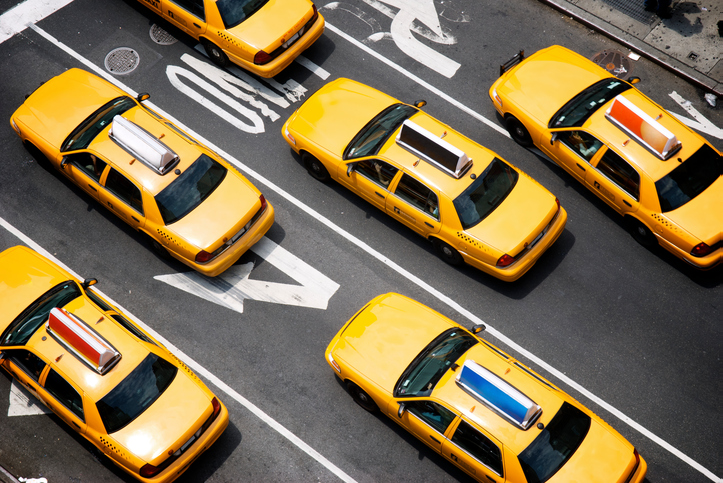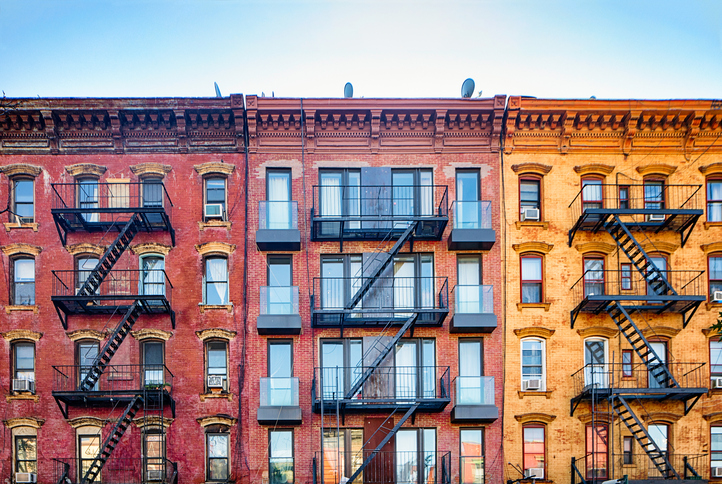 New York is the epicenter of design, entertainment, cuisine, the arts, and so much more. Experience what life is like as a professional designer through the robust and eclectic SCALE program.
Impact of Design Keynote – Liz Ogbu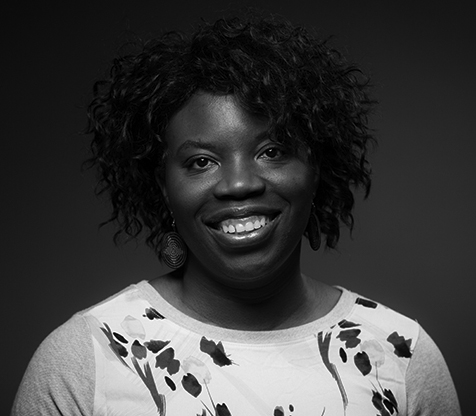 Liz Ogbu
Founder and Principal
Studio O
A designer, urbanist, and spatial justice advocate, Liz is an expert on social and spatial innovation in challenged urban environments globally. From designing shelters for immigrant day laborers in the U.S. to a water and health social enterprise for low-income Kenyans, Liz has a long history of working with communities in need to leverage the power of design to catalyze sustained social impact. Her work blends human-centered design research methodologies, architecture, equitable development principles, cross-disciplinary design thinking frameworks, and social justice agendas.
Practice of Design Keynote – George Yabu and Glenn Pushelberg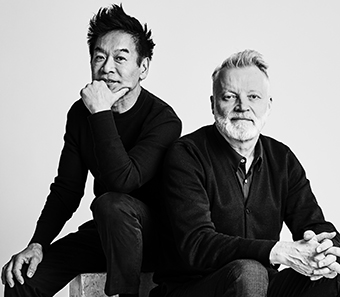 George Yabu and Glenn Pushelberg
Partners
Yabu Pushelberg
George Yabu and Glenn Pushelberg, both partners at Yabu Pushelberg, have been recognized as innovators in the hospitality and retail design industries and have earned countless accolades for their work. Yabu oversees the creation and development of all design components for each of the firm's projects. In his conceptual leadership and creative direction role, he reviews and refines the details of each project with respective design teams. Glenn Pushelberg serves as the firm's connection between the client and the design team; managing new and existing relationships from a communications and business perspective. He oversees project development from inception to completion, providing strategic consult along the way.
Leadership Keynote – BJ Miller, FASID, CCIM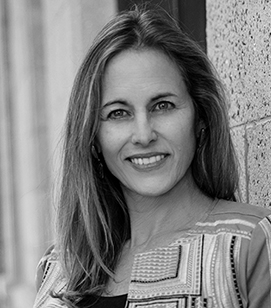 BJ Miller, FASID, CCIM
Founder
The Vision Group
Chair, ASID National Board of Directors
BJ Miller founded The Vision Group in 1992 and has used the company as a platform for the delivery of projects and research on environments in healthcare and elder care settings. Working for over a decade in a real estate development group (URA) she founded in 2001 deepened her understanding of urban design and the development of mixed-use historic projects. Her understanding of the impact of the built environment on health and wellness was developed into an intercollegiate course elective for the University of Tennessee in 2008, and as a Seminar Series based in Nashville that began in 2009. Organizing leadership in both her public and private work, she assists multidisciplinary fields of expertise to identify and bring shared VISION into reality.
Michael Bent, ASID, NCIDQ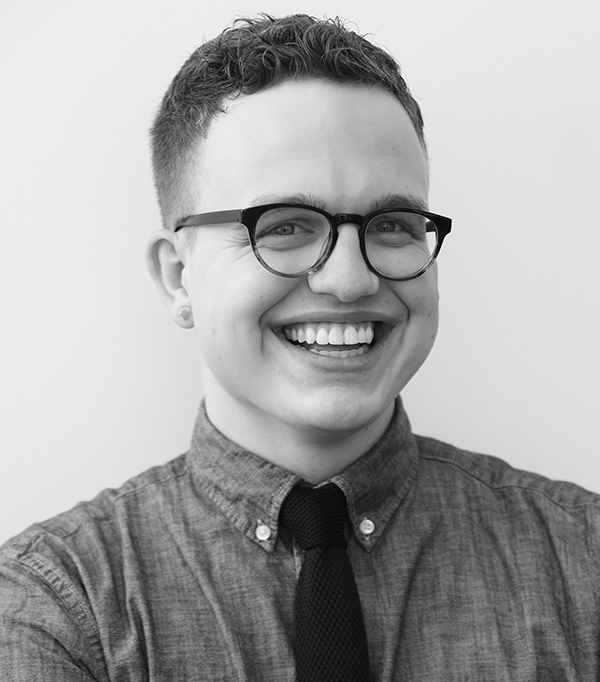 Michael Bent, ASID, NCIDQ
Interior Designer
Gensler
Exploring the built environment since constructing Lego cities, Michael Bent has had a passion for creatively exploring since childhood. His college career included volunteer and industry experiences that were a natural expression of his leadership and dedication to the design industry. His accomplishments have been rewarded with regional and national scholarships and awards. After graduating Colorado State University as an Outstanding Senior, he set his sights on New York where he has worked on collaborative teams to deliver creative and pioneering solutions for his clients, as well as serving as project lead on smaller scale workplace projects. His comprehensive design experience, technical proficiencies, active engagement in the industry, volunteer experience, and ambition in professional development contribute to his ability to execute successful and innovative, user-centric design solutions.
Michael has been an ASID member since his Sophomore year of college and has been a member of the ASID Student Advisory Council, ASID Engagement Advisory Council, and various taskforces and committees on the local and national level. He is currently chair of the SCALE Advisory Committee and a member of a national task force.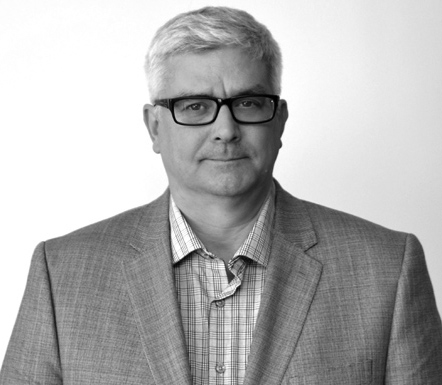 Tom Butters, MIES, LC
Director of Education
Illuminating Engineering Society
Tom Butters, LC, MIES, is the director of Education for the Illuminating Engineering Society (IES). He is responsible for developing and delivering lighting education to the IES membership and the public at large in a multitude of modern modalities. Prior to his appointment at the IES, Tom was the director of Canlyte/Philips Lighting Concept Centre in Toronto from 1999 to 2016. He is the immediate past president of the IES Toronto Section and an award winning presenter and lighting educator.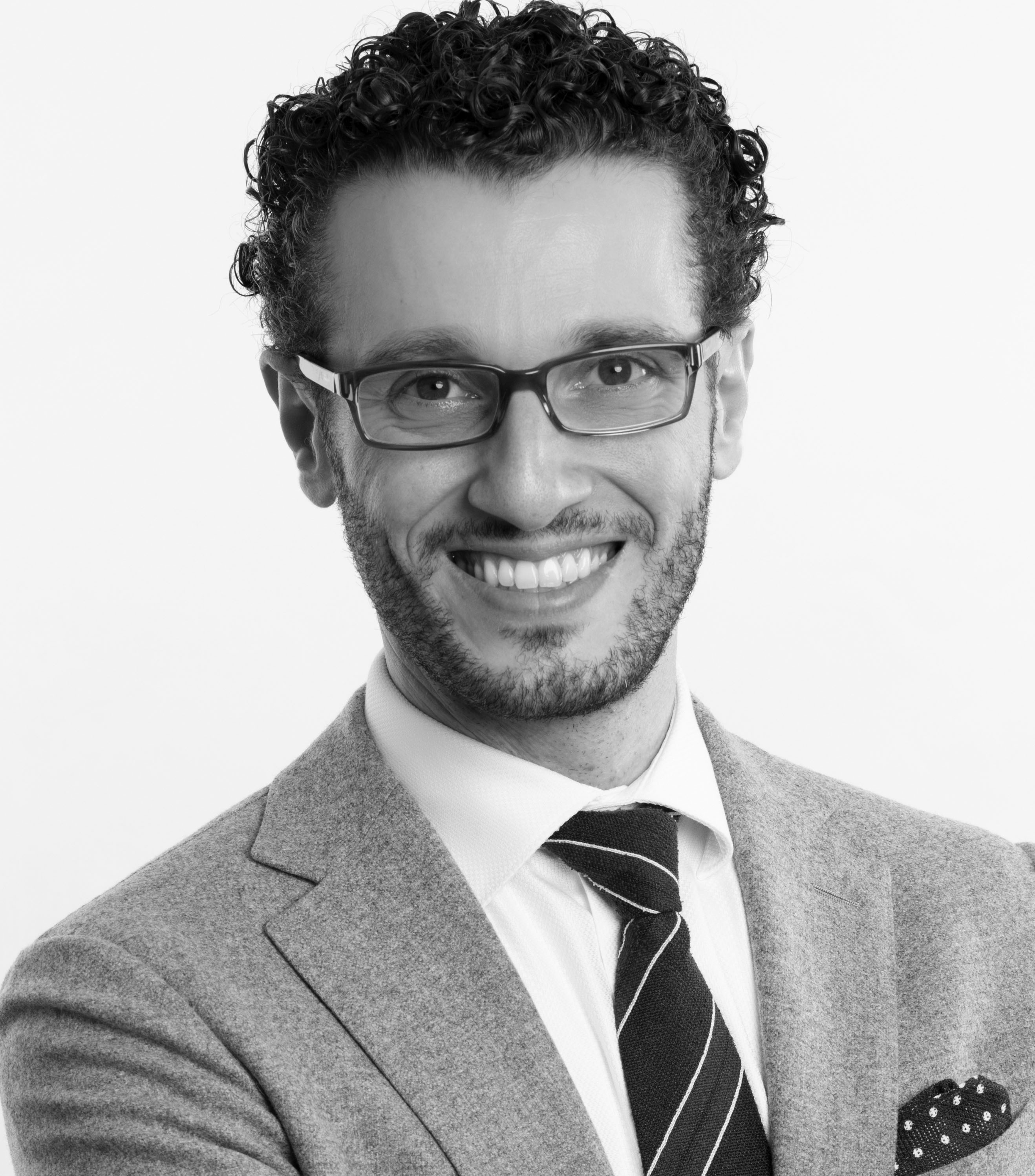 Ahmed Kurtom
Managing Principal
Design Force
As president and founder of Design Force, Ahmed Kurtom established his firm using an innovative business model that combines "civilized headhunting" with career management. Early in his career, Ahmed recognized the importance of imparting upon the design and engineering communities an understanding of hiring issues with a grounding in business practices. This understanding is the foundation upon which he has built his consulting practice and a concept he strives to share with clients and candidates every day. With more than 14 years of industry-specific experience, he consults on mergers, acquisitions, and new business ventures and provides consulting expertise to growing creative divisions and organizations of all sizes. Throughout his career, Ahmed has cultivated and valued the loyalty of his clients and candidates – industry leaders who demand the highest degree of professional expertise. His unique skill-set stems from a distinctive career path built upon years of hands-on business management, engineering training, and direct-hire recruitment.
Luke McLindon, Allied ASID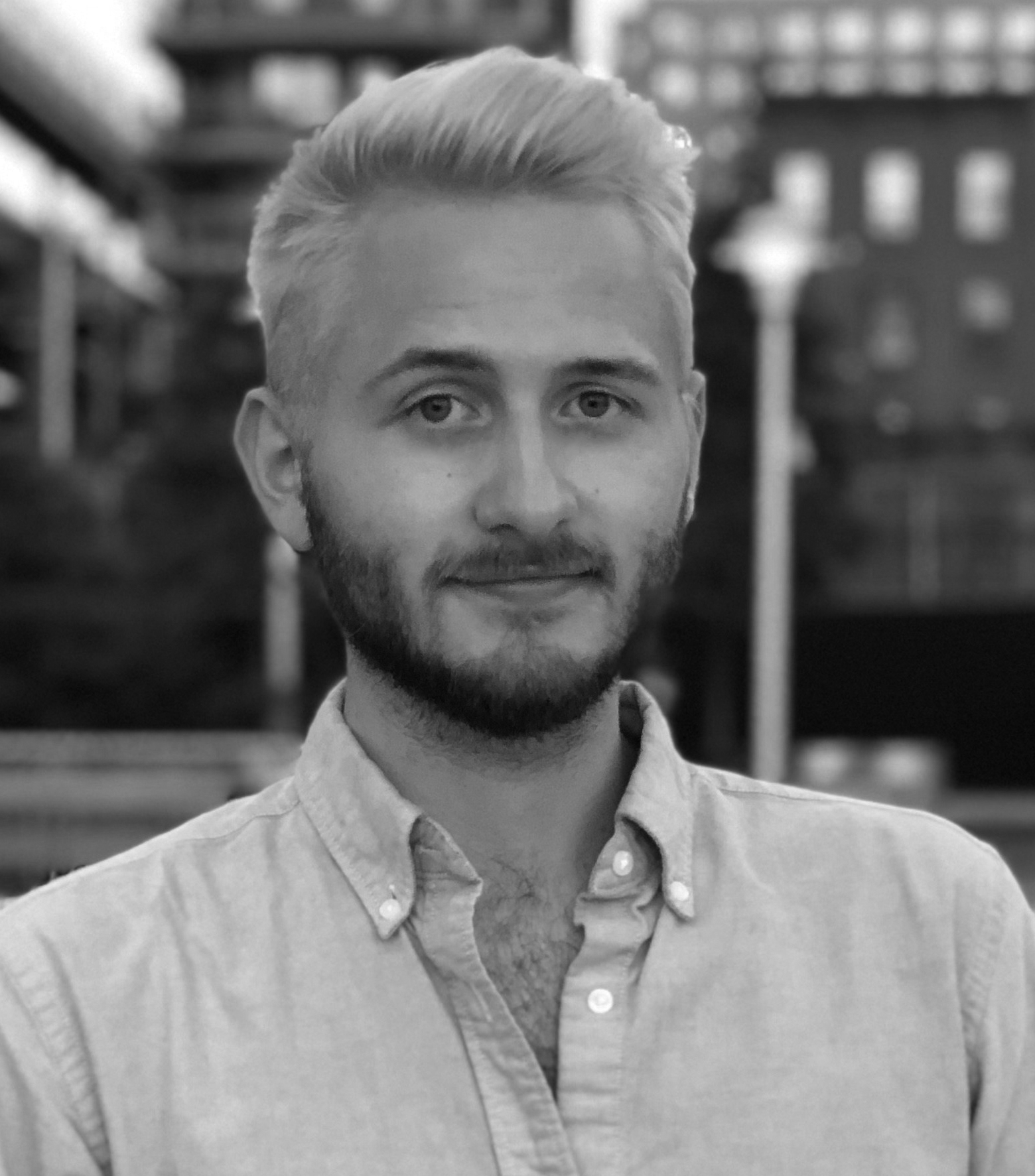 Luke McLindon, Allied ASID
Interior Design Professional, HOK
Luke McLindon is an interior design professional at HOK's New York WorkPlace studio. As a recent graduate of the Savannah College of Art and Design and a past winner of the ASID Student Portfolio Competition, Luke has a passion and drive to positively impact user experience while fully meeting the needs of the scope of the project to create a holistic, successful design. His professional experience in high-end residential and hospitality projects integrates into his corporate work where Luke strives to create unique design solutions that are both environmentally sustainable and innovative.
Angelita Scott, Ph.D., Allied ASID, IDEC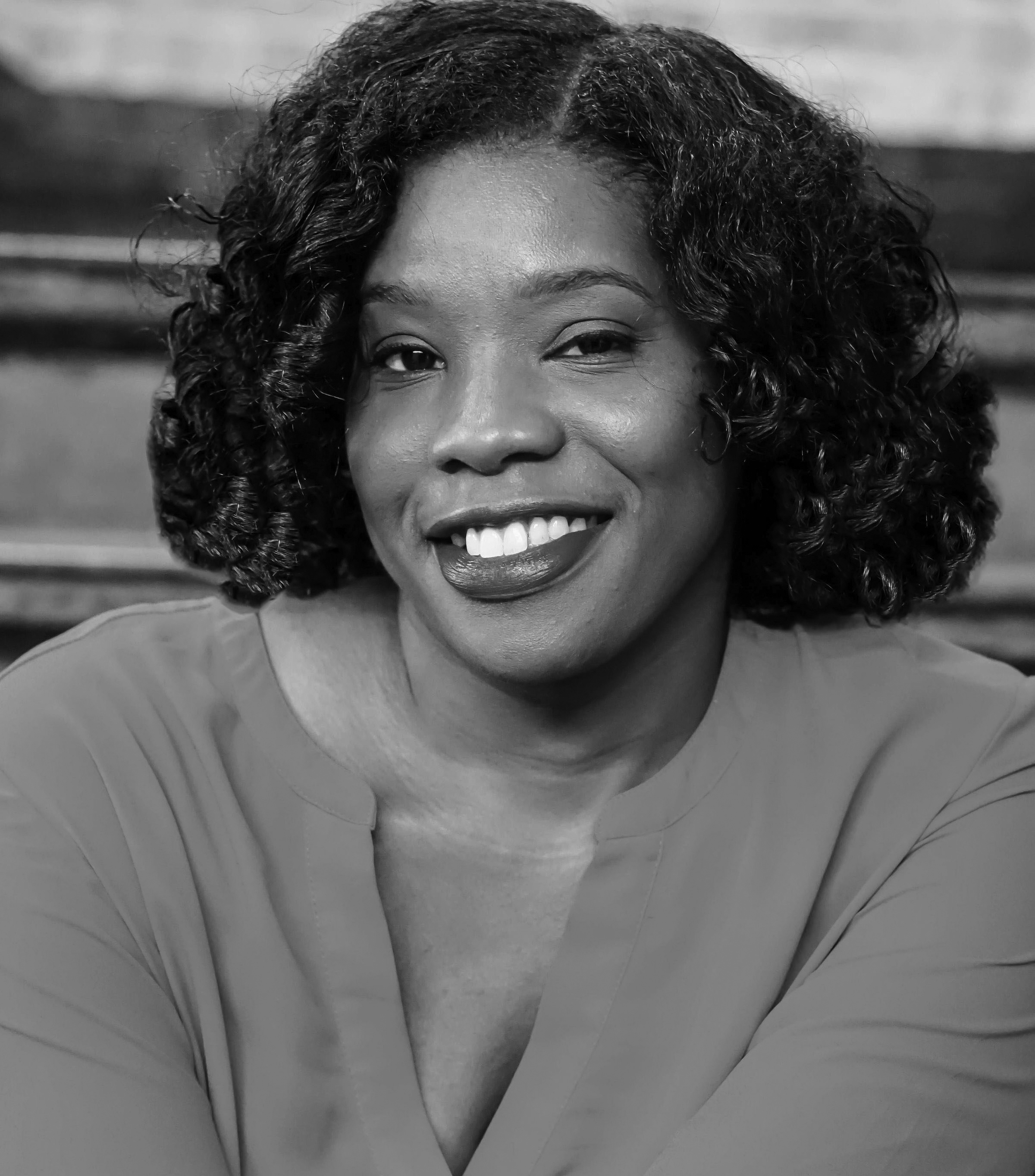 Angelita Scott, Ph.D., Allied ASID, IDEC
Assistant Professor
Interior Design Program
Georgia Southern University
Angelita Scott is an assistant professor of Interior Design at Georgia Southern University. Her research takes a salutogenic approach to the interior environment, focusing on the intersection of the built environment and psychological and physiological well-being, and the intersection of culture and the built environment. Through these perspectives, she focuses on stress reduction and occupant satisfaction. Angelita has worked in the interior design profession as a practitioner, educator, and researcher for nearly 15 years. She earned a Ph.D. in interior design with a focus on evidence-based design from the University of Minnesota, and holds a Master of Business Communication certificate from the University of St. Thomas. Scott believes interior designers have the ability to make great contributions to the human condition by supporting behavior, development, and health. Through the lens of well-being and social justice, she hopes to empower her students and position them as future change agents for the interior design profession.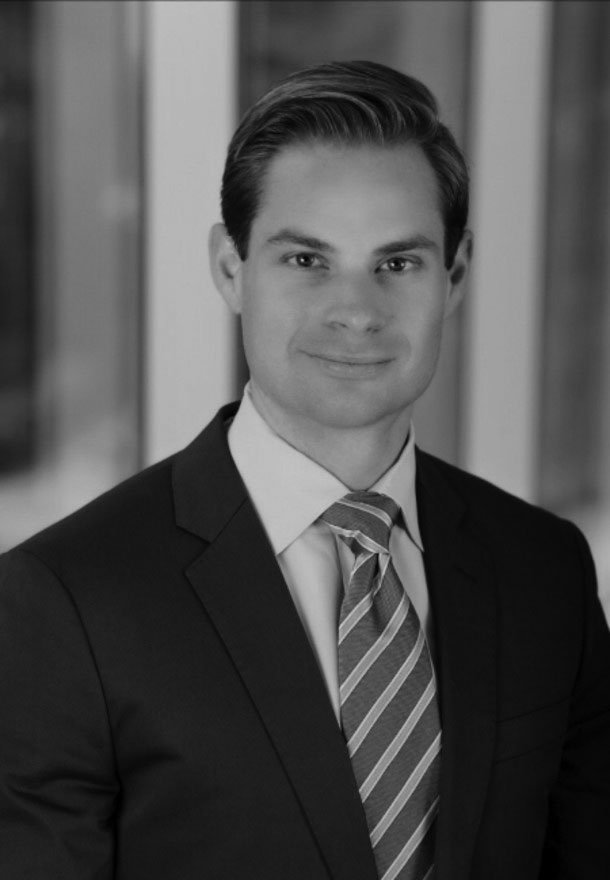 Bryan Soukup, Esq.
Vice President
Government & Public Affairs
American Society of Interior Designers (ASID)
Bryan Soukup, Esq., serves as the vice present, Government and Public Affairs, ASID. Prior to joining ASID, Bryan served as director of Resilience Initiatives and as a registered federal and state lobbyist for the International Code Council (ICC). In these roles, he was responsible for federal and state advocacy, outreach, and policy development. He served as the International Code Council's chief ambassador to national and international resilience and sustainability projects, including the ICC co-founded Alliance for National & Community Resilience (ANCR), an organization devoted to creating the world's first whole-community resilience benchmarking system.
Prior to joining the ICC, Bryan worked in law, politics, and government relations including a period of time at AIA as their manager of State and Local Government Relations. He has worked on statewide political campaigns in Tennessee, has been the chief legislative advocate for a variety of national organizations and charities, and is an internationally published author on several law and policy subjects. He holds a BA in Political Science from Vanderbilt University and a Juris Doctor from the University of Richmond School of Law. Bryan is a licensed attorney in the District of Columbia and in the Commonwealth of Virginia.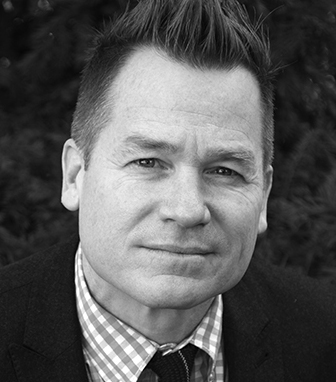 Jon Strassner, LEED AP
Director of Workplace Strategies & Industry Relations
Humanscale
Jon Strassner has been with Humanscale since 1996 and has enjoyed being a part of Humanscale's progression to an industry leader in people, productivity, and workstation functionality. In his 20 years with Humanscale, Jon has served as Canadian sales director and North American director of A&D. He is currently the director of Workplace Strategy, a role that has him deeply involved in the design industry to better understand industry trends, salient conversations, and inspiring stories. His role is to work harder to ensure that the Humanscale brand remains top of mind and relevant. Jon has had articles published in Contract magazine, Loft Life, and Design at Work.
A LEED Accredited Professional since 2007, Jon is passionate about understanding the role Humanscale can play in the Net Positive Movement, where we don't just take less from the environment, but rather create healthy and restorative places to work and live. He has been a speaker at a number of conferences, most recently, the Central Pennsylvania GreenCon, and the Delaware Valley Green Council Sustainability Symposium.
Highlights
SCALE is about networking with peers and professional designers, learning from experts in the field, and experiencing what your life as a professional designer will be like. In addition to ground-breaking workshops, SCALE is full of unique experiential learning opportunities, too.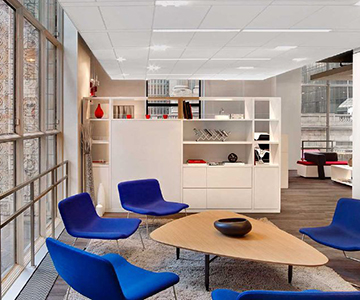 Tours
Get an insider's view of some of New York's most interesting spaces through our exclusive tours including the Delos HQ and Sandow/Interior Design magazine offices. More to come!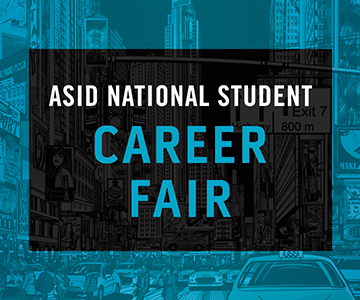 ASID National Student Career Fair
Come dressed to impress and bring resumes, portfolios, and business cards to the ASID National Student Career Fair. Meet with potential employers and interview for several positions during the course of the afternoon.
Participants include NYSID, Sherwin-Williams, Benjamin Moore, and Humanscale.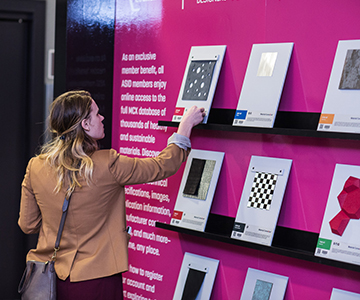 Learning Lounge
The Learning Lounge is the place to connect with sponsors and professionals, peers, and speakers. Learn about new products and services from leading companies in the industry.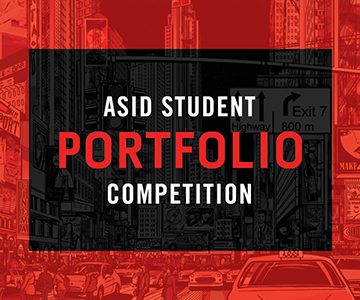 Awards
Finalists from the ASID Student Portfolio Competition and ASID Student Chapter Awards will be invited to attend SCALE to participate in exclusive opportunities. (Awards open November 7, 2018 and close January 9, 2019.)
Sponsored by: